LOL dolls are super cute and the favorite of most of the kids. Let's find out what does Napping mean on LOL dolls below in this article.
LOL dolls are cute baby dolls that come in a spherical toy ball. The ball can have more than seven layers, and each layer contains stickers, messages, and different accessories for the doll. The kids have to peel off all the layers of the ball to get the cute LOL dolls. 
There are two LOL dolls, i.e., Big sister(tots) and Lil sister. The tots come in big-sized toy balls and usually have seven or more layers to unwrap, while the Lil sisters are baby dolls with diapers and come in only five different layers of unwrapping. You will find the accessories in both the LOL dolls. But the Lil sis accessories usually fit the tots.
My daughter wanted a LOL doll for her birthday. I ordered it but saw the word napping on the collection sheet, and I was wondering what does Napping means on LOL dolls? 
I researched this term on the internet and learned that Napping means the doll is retiring from the market. Luckily my daughter got a napping LOL doll which will no longer be available in a few months.
This article discusses LOL dolls and different napping LOL dolls. So, continue reading the article for more information.
You might also like to read : What Size Are Our Generation Dolls? Your Expert Guide
Different Napping LOL Dolls In Market
In the year 2016, the toy company MGA entertainment released three-inch LOL surprise dolls, which became one of the bestselling toys for kids in the United States and all over the different parts of the globe. 
Kids above five years old love to play with the LOL dolls. Sometimes you see the text napping on the collection sheet of the doll. Napping means the doll will be soon discontinued from the market or will no longer be available. There are various napping dolls on the market. They are as follows.
#1. Cosmic Queen Series 1
If I talk about LOL surprise, Cosmic Queen series1 dolls are adorable but super hard to find in the market. The cosmic Queen comes with almost everything like gorgeous cowboy boot style shoes, glittering silver top, hot pink water bottle, and glasses of hot pink color.  
#2. Crystal Star
Crystal star is another rare doll which you can buy. This doll came to market in September 2019 and remained for a short period. Again, in 2020, the crystal star was released for a brief period and was sold widely on the LOL surprise website. 
She wears a white and metallic silver jumpsuit with spark blue bell sleeves and a detachable silvery pink high low skirt with silver shoes. The doll has a light skin tone with curly pink hair, and her face includes blue eyes, light pink lips, brown eyebrows, with eyeshadow of pale blue color. 
She wears a lot of accessories like a silver purse, earrings, and a gem crown. The crystal star has two sisters, i.e., crystal Queen and Lil crystal queen, and a pet named crystal Bunny.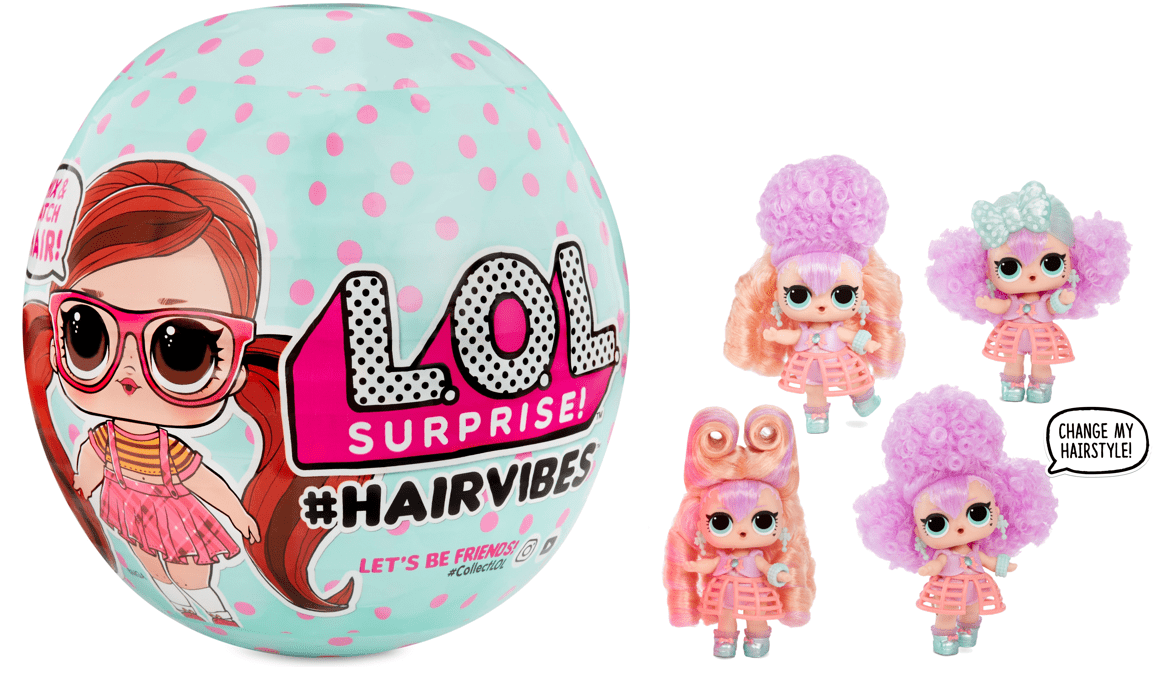 #3. Queen Bee
Queen bee is a rare LOL doll in series one, but her rarity goes up to the top in the glitter series. You can know queen bee by her glitter gold color hair, black and yellow striped dress with black boots. She even has a twin called King Bee, a sister Royal Bee and a pet pup bee.
#4. Purple Queen
Purple Queen is another napping doll you can easily recognize by seeing her glittering pink top, frilly skirt, and both the top and skirt are separated by a silver belt. You will find indigo-colored shoes in purple Queen.
Are LOL Dolls Inappropriate?
Some of the parents call these LOL dolls inappropriate after a video was released on the internet in which a mother dipped the LOL doll in water to see if its color changed. 
She was shocked to see black lingerie on the body of the LOL doll after getting the doll out from the water. She expressed concern for her kids and others because the hidden features of the LOL dolls will have a negative impression on them at such a tender age. 
After this, quite a few other parents tried their kids' LOL dolls by dipping them in water and got the same results.
According to some parents, the boy versions of LOL dolls are also inappropriate for little girls as they are anatomically correct with no warning on the package. Most parents don't like the secret outfits on the LOL dolls.
Initially, MGA entertainment did not listen to the customers. It argued that all human beings are anatomically correct, so you cannot give false information to kids at an early age. 
Parents should decide whether to buy the LOL baby dolls for their kids or not. The LOL dolls had to weather a public outrage storm for almost two years. Finally, they listened to the customer's concerns and removed these LOL dolls from the shelves.
You might also like to read : How To Fix Monster High Dolls Hair: 5 Steps To Refurbish Your Doll's Hair
Frequently Answered Questions
#1. What does catnap mean on LOL pets?
Catnap means the pet is soon retiring from the market. So, collect the catnap pets as quickly as possible before they are discontinued from the market.
#2. What is the rarest LOL doll?
Queen bee of series1 is the rarest LOL doll in comparison to other series. You can easily recognize them by seeing her black and yellow striped dress.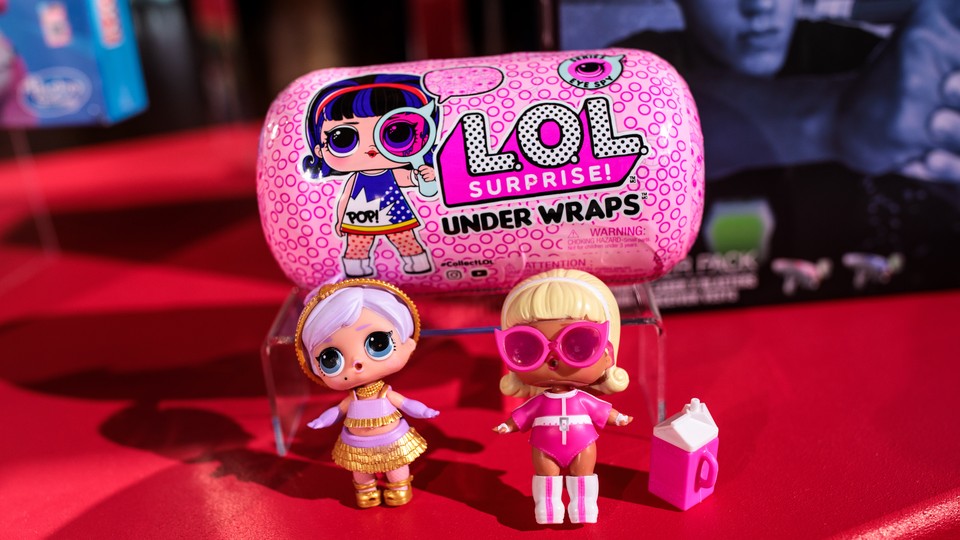 Wrap Up
Kids love to collect all the LOL baby dolls and the surprises in different layers of the spherical toy ball in which they come. But some LOL dolls are available on the market for a few days or months, and after that, they are discontinued. 
You are the lucky one if you find a napping LOL doll inside the spherical toy ball. I hope this article gave you all the information that you needed about this question, and if you have any further comments, questions, or queries about LOL dolls, please feel free to add them in our comments section.